The Castle
History, art, comfort and relax
for an unforgettable holiday
When you look out from the terraces, which offer a unique view of Perugia and its valley, you will realize how rich is the history of this land and how little life has changed in this corner of Italy over the centuries.
For us, the Monterone Castle was a love at first sight. A love for its history and for the history of our land, shaped by the lives of great artists, saints, conquerors and poets.
We wanted to preserve this history and invite all of you to discover it, to become part of it.
This ambitious project has led us to transform the castle into a beautiful and unique hotel in the heart of Umbria.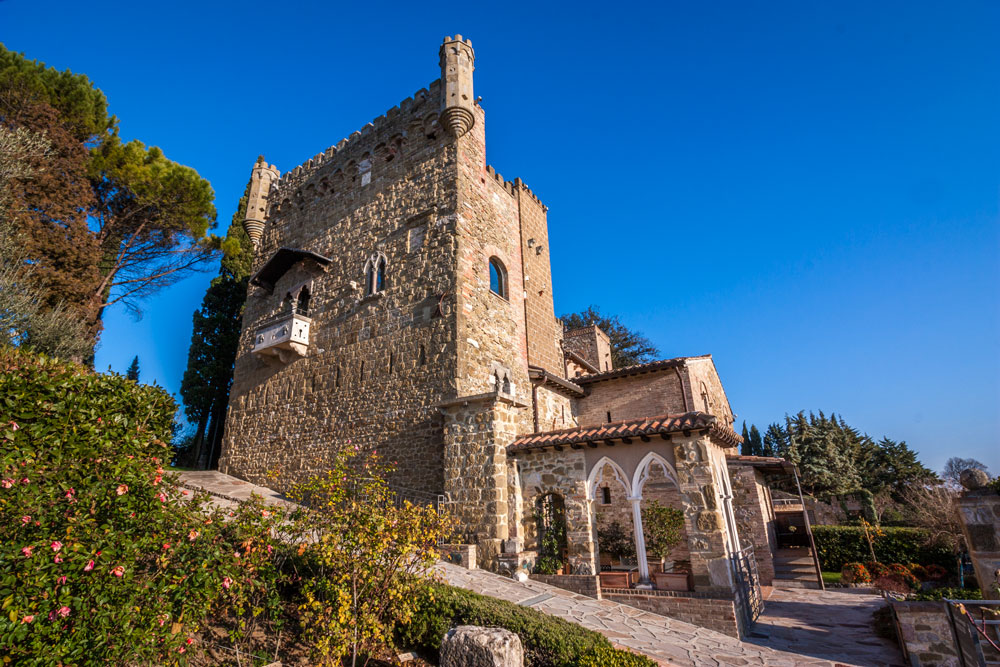 A STONE BOOK
The Castle is a short walk from the historic center of Perugia, along the road leading to Assisi.
Its history goes back at least the eleventh century and, over time, its walls have welcomed Etruscan urns, Roman capitals and columns, medieval coats of arms and frescoes.
The history of this castle, passed through the centuries, date back at least the eleventh century. An indication of a building in the locality Monterone is already in a document dated 18th January 1200, preserved in the Archives of State in Perugia.
In addition, there is a long tradition, deeply rooted among scholars, of a Templar belonging of this building, located, not surprisingly, a few hundred meters from the Templar church of St. Bevignate.
In the fifteenth and sixteenth centuries, the Castle was badly damaged during the civil war between the noble families of Perugia.
The first renovations of the castle were carried out in 1849. The inauguration took place in the same year, at the presence of Gioacchino Pecci, Archbishop of Perugia and future Pope with the name of Leo XIII.
The current appearance of the castle is due to the final enlargement of 1886, followed by other operations of minor importance in the fifties and sixties of the twentieth century.
Check Availability
Book now: best available rate online.